Portfolio
Websites & Apps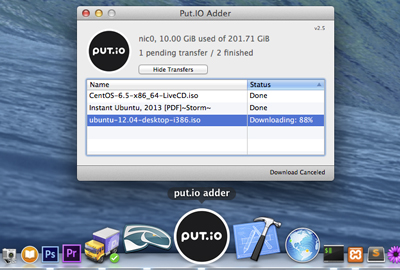 Put.io adder (for OS X)
put.io adder is a small, open source put.io client for OS X, that registers as new handler for magnet URI schemes, so that every time you click on a manget link, it'll automatically add it to your put.io download queue. Besides that, it also uploads .torrent files to put.io, and adds them to the queue, whenever you choose to open them with the app.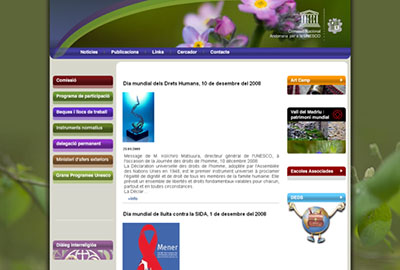 UNESCO Andorra
I made a custom blog for the United Nations Educational, Scientific and Cultural Organization (UNESCO) Andorra, which allowed them to publish articles and photos on their website. Unfortunately, it's no longer available since they converted their whole site to Wordpress.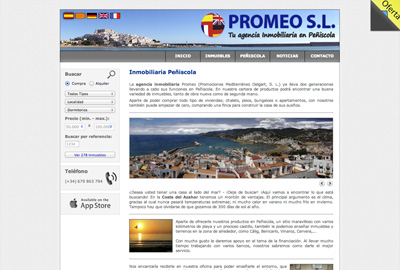 Promeo Inmbobiliaria S.L.
Website and iPhone app I made for a real estate agency in Peñiscola. Both are available in five languages, and include filter based search functionality. The iPhone app sends out instant push-notifications when a property is marked as sold, or just dropped the price.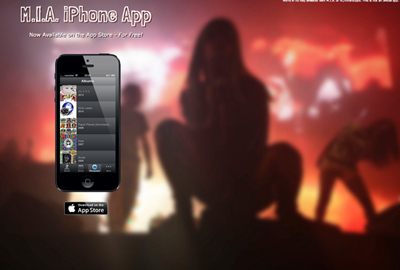 M.I.A. iPhone App
iPhone app for the British singer M.I.A. (Maya Arulpragasam). It gathers data from different sources, such as her Twitter, Instagram, Facebook, Soundcloud, etc... and puts it all in one timeline for easy browsing. It also sends out instant push-notifications every time a new concert is announced in your country, and it let's you check upcoming shows, and preview her albums.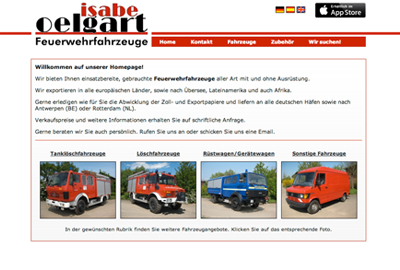 Isabe Oelgart Feuerwehrfahrzeuge
Website and iPhone/iPad app I made for Isabe Oelgart Feuerwehrfahrzeuge, a company dedicated to selling second hand firetrucks, and fire fighting vehicles. The iOS app sends out instant push-notifications whenever there's a new vehicle available.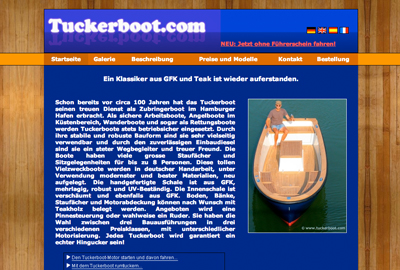 Tuckerboot
Website I made for a German company dedicated to selling "Tuckerboots" (boats). The site is available in four languages.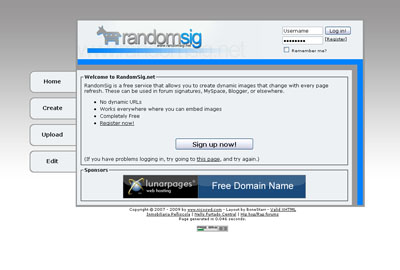 RandomSig
Randomsig is a website I created, that allows users to create their own signature images, that change with every page load. After creating a "signature" or album, you can upload multiple images to it, and these images will rotate randomly when embedded on a website. There are currenly over 8500 registered users.
My contributions to social coding, on GitHub.
| Repository | Starred | Forks | Language |
| --- | --- | --- | --- |
| | 190 | 23 | Objective-C |
| | 111 | 20 | PHP |
| | 37 | 4 | Objective-C |
| | 25 | 7 | PHP |
| | 17 | 6 | PHP |
| | 4 | 4 | PHP |
| | 4 | 0 | PHP |
| | 3 | 0 | PHP |
| | 2 | 1 | Objective-C |
| | 2 | 2 | PHP |
| | 1 | 0 | PHP |
| | 1 | 0 | PHP |
| | 0 | 1 | Shell |
| | 0 | 0 | C |
| | 0 | 0 | C |
| | 0 | 0 | Java |
| | 0 | 0 | PHP |
| | 0 | 0 | |
| | 0 | 0 | |
| | 0 | 0 | |
| | 0 | 0 | |
| | 0 | 0 | |
| | 0 | 0 | PHP |
| | 0 | 0 | |